Tags©
Newsletter Subscription

Registered Members Only
Login
Random Images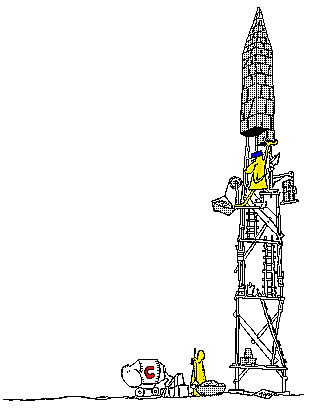 Latest Articles
Shoutbox
You must login to post a message.
No messages have been posted.
IP
Articles: Tools
Embedded-Tracer-System
Embedded Tracer System
Tracer system, configurable compiletime as well as runtime wise. Dedicated for an embedded target.
Output could be of any sort or event handling.
From TRACER(__functions__, __line__) to the very advanced one with additional informations. The idea is having as little as possible transport and trigger mechanisme ...
For optimal visual effects and even analysis a PC tool collecting and viewing the trace is required!
NuttX - Step-By-Step
NuttX – How to get started ?
NuttX is a real-time operating system (RTOS) with an emphasis on standards compliance and small footprint. Scalable from 8-bit to 32-bit microcontroller environments, the primary governing standards in NuttX are Posix and ANSI standards. Additional standard APIs from Unix and other common RTOS's (such as VxWorks) are adopted for functionality not available under these standards, or for functionality that is not appropriate for deeply-embedded environments (such as fork()).
See how to get started if you have your favorite board at hand and wants linux on this … Can't be better explained than on the original link/site http://nuttx.org/
THOUGH I'll try here with a few step-by-step to get to the goal = working target:-)
Protocol Analyser Tool - GENI & ModBus
GENIBus, ModBus, 'Any' analyser tool
A commandline tool for analyzing the following protocols
GENIBus Grundfos A/S – pumps and controllers.
ModBus
GateWay My own brew.
SPI/I2C serial protocol to typ. Mem chips and I/O expanders.
It is a small attempt on a generic protocol analyzer, where new modules for other protocols easily can be added within the current structure. Utilizing existing features and processing.
Robotics Links
Links Collection
- Robotics - shopes & stores - electronic stuff
SW Profiler tool
Software Profiler Tool
Simple spoken it a stop watch – measuring timing from point-to-point, on your choice. Or simply a tool measuring your memory usage on the fly, keeping trackrecord of a running systems resource demands.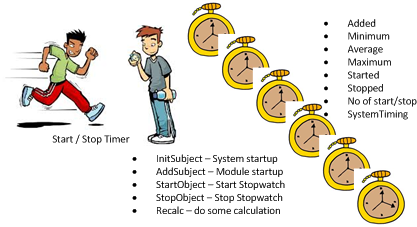 Things on the radar
Things On The Radar...
What I have in the draft folders and idea box ...
Tools used
Standard Tools used in an embedded developer world (@PC/windows & Linux)
Unittesting - CPPUNIT
Unittesting - pro's cons, tools, how to get started
Coverage when testing...
WCET - Worst Case Execution Timings Calculator
WCET Calculator & Analyser
WCET ??? Well well ... this is commonly known as the Worst Case Execution Time - needed for any system, task or ISR, single- or multi threaded, RTOS or not ...
Its important to know your general timing in order to comply to the timings- & system behaiviour.
It's used for estimation/predicting/calculating timings conflicts on a running multi thread system. Systems with many parallel interrupts, systems with eg a RTOS, cyclic task execution and much more down that road.
Multi thread is here multiple tasks, interrupt services, hardware- & software interrupts (some calls it hard & soft realtime).
Here we will present THE MOST WANTED TOOL by any developer handling time critical applications!
It's not for embedded people only

, it can be used by server people, windows- & embedded people, application- and stack developers ...
This tool has a way lower cost than those other tools doing deep analysis on the executions (assempler instruction point of views) - Why ???
Well firstly because you bring your insights of the applications behaiviour, secondly you measure and bring the measurements into our tool. Thirdly, we is not depending on your CPU architecture, your selected CPU or has any other execution dependencies.
Articles Panel
| | |
| --- | --- |
| Total Articles: 58 :: Total Article Categories: 16 | |