Tags©
Newsletter Subscription

Registered Members Only
Login
Random Images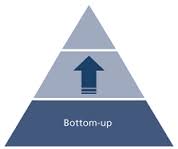 Latest Articles
Shoutbox
You must login to post a message.
No messages have been posted.
IP
Home communications
Communications @ Home
Communications at Home has changed a lot over the last 10 years. The arrival of various wireless standards, cheap implementation and especially the many nice use cases, has made this a growing area.
But also the influence on 'be-in-control' and 'it'is'possible' along with the geek factor ... does a lot on this market.
I have from the early days worked on Bluetooth, and that took off on the Cellular GSM G2 phone ... fast moving to 2½, and now 3G ... The applications we thought of, and the wild ideas we had at that time regarding controlling 'the world' seams now to be realistic. YES!
More and more house are build with IHC and other types of home-appliance controlling equipment. This is actually also why I have started my intrests related to these 'components'. You know, having a server running, having electronic goods loaded in the house just waiting for management ... ;-)
SCRAP area
Home Automation like X10 reveals many hits using Google ;-)
LINKS:
http://linuxha.sourceforge.net/
http://www.zorg.org/homeauto/index.php
http://www.zorg.org/linux/index.php
http://www.hackaday.com/2005/07/26/linux-home-automation/
MisterHouse
www.Misterhouse.net
http://misterhouse.wikispaces.com/
http://misterhouse.sourceforge.net/
IHC
http://sourceforge.net/projects/ihcsoftwarekit/
http://ihcsoftwarekit.sourceforge.net/
http://board.homeseer.com/showthread.php?t=112540
http://www.viikarit.com/ihcdemo/
cvs -d:pserver:anonymous@ihcsoftwarekit.cvs.sourceforge.net:/cvsroot/ihcsoftwarekit login
cvs -z3 -d:pserver:anonymous@ihcsoftwarekit.cvs.sourceforge.net:/cvsroot/ihcsoftwarekit co -P modulename
-------
http://www.homeseer.com/index.html
X-10
Zigbee
Z-Wave
Zensys, der har store investorer som Intel og Cisco i ryggen, har udviklet en protokol under navnet Z-Wave, som gør det muligt for apparater at kommunikere trådløst med hinanden uafhængig af mærke og leverandør. Z-Wave protokollen kan fx styre lyset og sørge for, at det automatisk dæmpes, når man tænder for fjernsynet.
NAS-CZ1:
DLNA
http://www.edbpriser.dk/Review/review.asp?ID=25781
Comments
No Comments have been Posted.
Post Comment
Please Login to Post a Comment.
Articles Panel
| | |
| --- | --- |
| Total Articles: 58 :: Total Article Categories: 16 | |