Tags©
Newsletter Subscription

Registered Members Only
Login
Random Images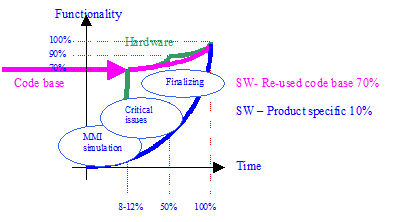 Latest Articles
Shoutbox
You must login to post a message.
No messages have been posted.
IP
Generic API for HW & SW
Generic API for HW & SW
For the moment the drawings has been lost - and needs to be found in a folder some where ....
But ... the project is about haing a small scaleable interface and adaption layer between your hardware supplying resources like memory, execution, timer, uarts, I/O ... and the upper system.
Also having a generic interface and API to the many drivers we typically have on embedded systems. Interfaces containing
PowerUp

Init

Reset

Read

Write

CallBack

Configure
These are actually the minimum required for any driver interface.
Simulary the upper layers has to have well defined API's.
Sending, receiving, configuring, ... towards protocol layers.
Even the applications you have could have generic interfaces. Datainput, dataoutput, runapp ...
And at this 'highest point - the MMI - we should have generic interfaces too! It's importante to seperate the layers.
Making the MMI independant of the application,

the application independant on the protocols,

the protocols independant on the drivers,

Finally the drivers independant of the actual hardware ...
And guy's ??? believe it!!! it is possible.
This projet has already - by using a few design rules - been applied to two projects with sucess. And by having the simplicity in architecture, in the design as well as in the realized code - we saved lot of time where traditional workes would work their ass off to reach the goals. We really did the "KISS" way

The picture here shows parts of the things I'm talking about :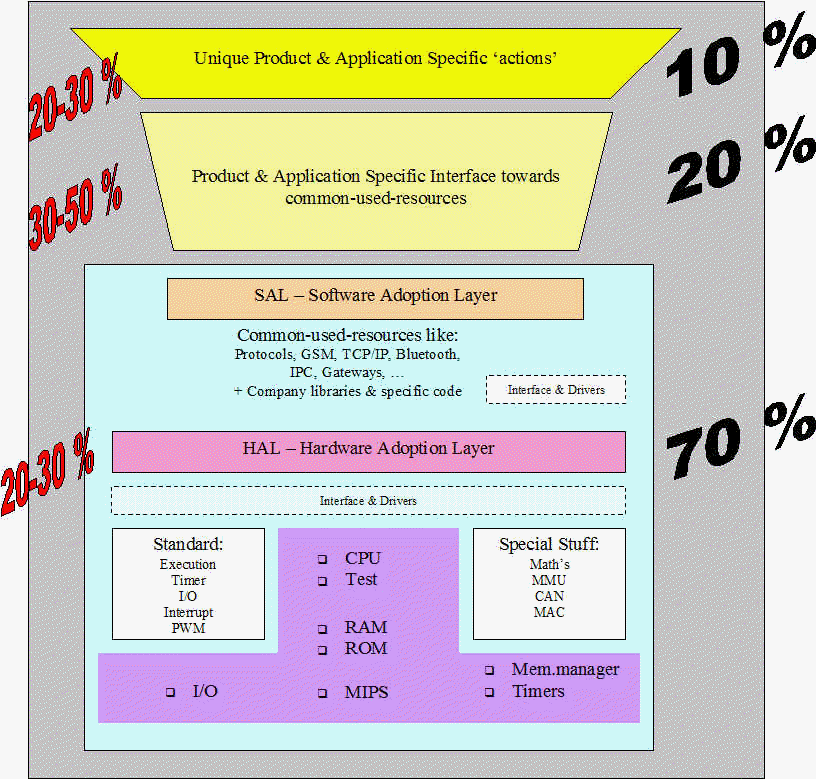 Here you clearly see the differenties .. so why not implement accordingly ?
Articles Panel
| | |
| --- | --- |
| Total Articles: 58 :: Total Article Categories: 16 | |